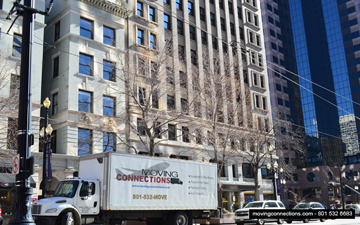 Moving Connections is a local Professional Moving Company that has raised the bar for service in the moving industry in Utah. We are a local moving company that has been in the moving and shipping business for more than thirty years. And since we're based in Salt Lake City, we are responsive to all your moving needs.
For three decades, Moving Connections has been providing moving and shipping solutions to residents and businesses along the Wasatch Front. And although we are federally licensed with a federal motor carrier number, and we're bonded and insured and have done interstate moves, our main emphasis is on local moves within the state of Utah.
And we at Moving Connections are experienced at residential moves as well as corporate relocations and local office moves. We will do our best to keep your business up and running during the entire move for a seamless transition.
Moving Connections also offers various moving options to fit your budget needs. For instance, if you feel good about your packing abilities, you can opt for a "customer pack" service, in which case you can pack many of your household goods yourself (anything but the large furniture, exercise equipment, gun safes, etc.), and our professional moving crews will blanket wrap your furniture and load your items on our moving truck according to the most rigorous moving industry standards. This can save you time and money.
But our most popular service is the "full service" move, where we do all the packing and loading, as well as the driving to your new location and the unloading there.
So give Moving Connections a call and talk to one of our moving representatives. Or send us an email and one of our moving service people will call you back. Either way, we will gladly answer any questions you have about your move, and we can give you an instant moving quote.
Moving Connections' full-service residential moving services will move you into – or out of – your apartment, house, storage unit or anywhere else, to your destination of choice.
Moving Connections provide a full range of corporate moving services throughout the state.
We are committed to helping our seniors relocate in Salt Lake City and to make the process of moving for them an easy one. If you are in Salt Lake City and moving to another home, a retirement community, independent senior living, assisted living, a long-term care community, or simply transfering within your existing community, we can assist you to make your move in Salt Lake City as smooth as possible by minimizing the emotional or physical stress for you or your family. We know how to complete senior moves in Salt Lake City safely, efficiently and cost-effectively.
Moving Connections Instant Moving Quote has won awards for both speed and utility. Over the years Moving Connections has helped thousands of apartment dwellers and households properly plan for and budget their moves.
Take advantage of discounts on Long Distance Small Moves throughout the Western United States. Who would have thought it possible, Long Distance, often for under $2500
Get our professional movers to help you load or unload. If you're a "do-it-yourselfer" and want to use your own rented truck to move your goods, but want trained and experienced professionals to wrap, pad, and load your truck, we can do what's called a "labor only" move.
If you need boxes, we've got boxes! Moving Connections has the most extensive selection of boxes and packaging supplies for moving that you could hope to find. With on-hand inventory of more than 100 different sizes of moving boxes, including specialized boxes such as wardrobe boxes, guitar boxes, ski boxes, etc., we excel as providers of packing supplies.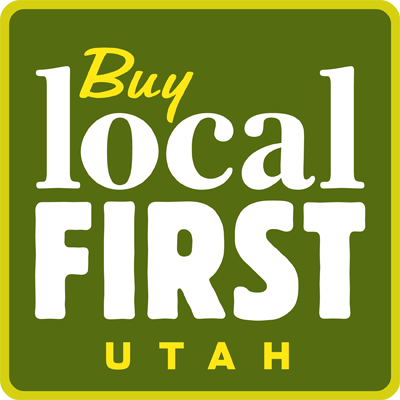 Moving Connections is a partner and member of the Local First Movement promoting Local Businesses like Moving Connections. Here are 10 reasons why you should use Moving Connections and other locally owned businesses
YOU KEEP YOUR MONEY IN OUR ECONOMY. Studies show that for every dollar spent in a locally owned business, three times more of that dollar stays in our economy than would be the case with a national retailer.
YOU EMRACE THE CHARACTER OF OUR COMMUNITY. We wouldn't want our houses to look like everyone else's. So why would we want our community to look that way?
YOU CREATE LOCAL JOBS. Local businesses are far better than chains or giant online retailers at creating more jobs per consumer dollars spent.
YOU HELP THE ENVIRONMENT. You conserved energy and resources in the form of less fuel for transportation and less packaging. Walkable business districts reduce sprawl and automobile use.
YOU BENEFIT FROM OUR PASSION AND EXPERTISE. As your friends and neighbors, we have a vested interest in knowing how to serve you. We're passionate and knowledgeable about what we do – why not take advantage of it?
YOU KEEP YOUR TAX DOLLARS HERE. Spending locally instead of online ensures that your tax dollars are reinvested where they belong – right here in our community!
You encourage innovation and product diversity. Whether brick and mortar retail or local online, service providers or manufacturers, local business innovators ensure marketplace diversity – important in any economy.
You love your neighbors. We know you and you know us. Locally owned businesses link us together in a web of social and economic relationships. Studies show that locals donate to community causes at twice the rate of chains.
You keep the American Dream alive. You nurtured entrepreneurship, which fuels prosperity by serving as a means for families to move out of low-wage jobs and into the middle class. This is the foundation of our American economy.
You make us a destination. The more interesting and unique we are as a community, the more we will attract new neighbors and visitors. This benefits everyone!