Moving Connections is your professional moving company offering superior moving services and local movers in Logan, Utah
Professional Logan Moving Company
Utah Moving and Logan Movers
When moving to and from Logan Utah, there is nothing more important than hiring an experienced professional Moving Company like Moving Connections. No matter when you need moving services to and from Logan UT, our Salt Lake City based moving company is always a call away from you. Make a call to our professional moving team at (801) 532 - 6683 or reach us through our online moving estimate tool and we will provide the best moving services in Utah. Moving Connections' Logan Movers will make your move painless and stress free.

If you're looking for a Logan professional moving company, then you're on the right page. We've provided professional residential and office moving in Utah for the last 30+ years. Moving Connections is a Moving Company offering a premier moving service and we can give you a quick price quote for your Logan move right now. We have always strived to be a superior residential and office mover in Logan UT with commitment to quality for our customers. We make sure we offer full service moving in Logan at the most competitive rates.

Our full service BBB-accredited moving company Moving Connections based in Salt Lake City specializes in moving households and offices to and from Logan. We have well established moving connections with locals and no job is too challenging for us to handle with ease and efficiency.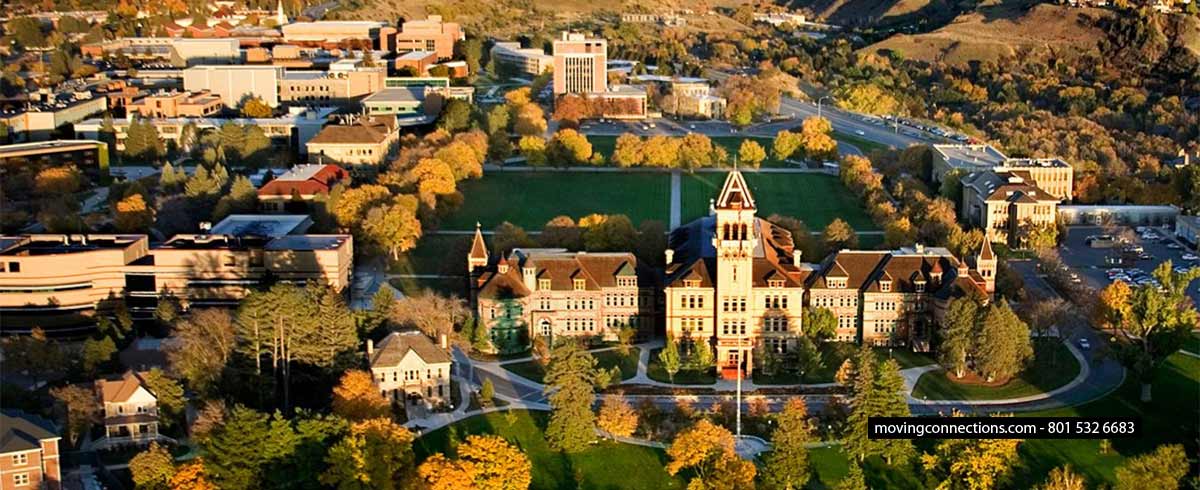 Full Service Long-Distance Movers to and from Logan, Utah
Moving an entire house is stressful, and we at Moving Connections are here to help you with your move to and from Logan. Our Full Service Logan Movers are equipped to handle Long-Distance moves of any size. All you have to do is call our office and we can get you a free Logan moving quote. Just a few of our most popular Logan moving services include:
Residential Moving to and from Logan: Forget about planning and packing the family yourself - let us make your household move easier from start to finish. Contact us today for a free instant moving estimate.
Office Moving to and from Logan: Why worry about your office move when you have so many other things to focus on? Turn to our expert commercial movers, and we'll have your relocation completed with minimal cost and downtime.
Special Items Moving to and from Logan: We are gun safe movers, piano movers, and we provide moving services for all your unique moving needs. Moving Connections' Logan mover provides moving professionals you can trust with your sensitive items and specialized requests.
To see how affordable moving in Cache County, Utah can be, give our Moving Connections' Logan movers a call or take a minute to complete our online free moving quote form now!
Utah Movers in other Utah Cities
Looking for local movers in other Utah cities see us at movingconnections.com/utah-movers/utah-cities/
Free Logan Moving Estimates
To get moving help for your next relocation use our instant Logan move quote or call (801) 532-6683 or email Moving Connections
Moving to St George and other Utah destinations
Affordable Long-Distance Small Moves
Movers in Utah cities along the Wasatch Front