Moving company with moving services and local movers in American Fork
So your situation is that you're moving your home or your business to or from American Fork.
And you need a professional moving service to transport your goods to your new location.
There is a professional American Fork moving company that has all of those qualifications and many more: Moving Connections.
With more than thirty years of moving Utah households and businesses, we have emerged as a top notch moving service. And whether you're moving a very modest amount of household items, or you're involved in a total corporate American Fork relocation, we have personnel experienced in all aspects of these types of transitions. And we have the equipment and skills to perform your American Fork transition quickly, efficiently, and safely.
Our American Fork movers, winner of many 'top rated mover' and 'best rated mover' awards since our beginning in 1981.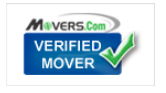 Movers.com has awarded us with their coveted "Trusted Seal"
Moving to American Fork Utah: Use these free moving resources

If we are moving you to American Fork it's a perfect time to begin to utilize the many resources and bounties of American Fork. For example click on the picture to the left to go the Moving Connections 'Get moving help and support in American Fork Utah' page and discover American Fork for the first time.
Free American Fork Moving Estimates
These days there are few moving companies that provide Free Moving Estimates and Moving Connections is one of them. Our instant online moving quote is one of the most reliable and accurate. Filling out our quick online moving quote is easy and straight forward. Moving Connections instantly emails you an accurate Moving Estimate. Your moving quote is tailored specifically to your weight and location. And don't be confused about moving quote and moving estimate. Among moving companies moving quote and moving estimate are used almost interchangeably. Get Your Free Moving Estimate
Full Service Long-Distance Movers in American Fork, Utah
We are one of the best Long-Distance Moving Companies for moves in Utah and the Western United States
To get moving help for your next relocation use our instant American Fork move quote or call (801) 532-6683 or email Moving Connections
Moving to St George and other Utah destinations
Affordable Long-Distance Small Moves
Movers in Utah cities along the Wasatch Front