Salt Lake City Long-Distance Movers
We provide safer, faster and cost efficient long-distance moving services in Utah and the Western United States for residential and commercial relocation. We are a trusted long distance moving company helping families for over 30 years. We guarantee a successful long distance move from start to finish. Get your instant moving quote hassle-free.
A hot moving topic is answering the burning question: what will my move cost? At movinginc.org/moving-quote you can quickly insert your origin, destination and weight to get immediate moving quotes. For example for a popular route like Salt Lake City to San Diego or vice versa for a 2 bedroom apt, 4000 lbs, in July a full service move will cost approximately $6000. A full-service mover will pack your belongings, load them onto the truck, drive them to your new home, unload them from the truck, and unpack them at your new home. Moving Connections is a full-service mover headquartered in Salt Lake with a Salt Lake City address.
We offer packing and packaging services for long distance moves along the Wasatch Front and throughout Utah and the Western US.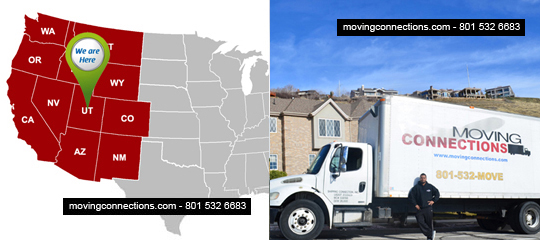 Full Service Long-Distance Western U.S. Movers
Moving Connections services the western 12 U.S. states. Thousands have chosen Moving Connections to do their long distance moves. Request free moving quotes from the best long distance moving company in Utah - Moving Connections. Looking for the best... look no further than Moving Connections.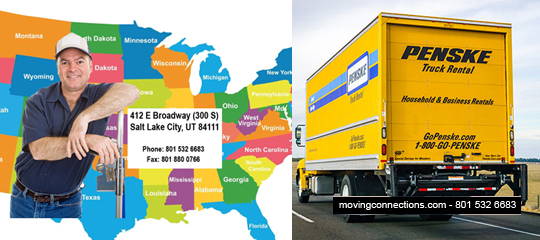 Long-Distance Do It Yourself Moving Options
Moving Connections provides hourly labor-only moving services with FREE estimates and clear, affordable pricing. Book your Moving Connections team of friendly and skilled professional movers to load and unload your furniture and belongings from your rented truck, POD, or trailer. All you need to carry is your satisfaction. We can also provide packing services and/or help with garage reorganization and home staging.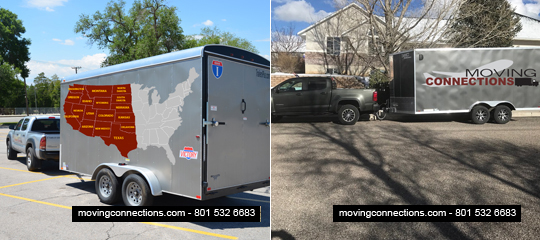 Long-Distance Discount Small Movers Throughout The Western U.S.
Moving Services: FULL SERVICE - Residential & Office Movers Throughout The Western United States. Long-Distance movers are who we are. Moving Connections is a moving company you can trust. Moving Connections best rated movers give you the option to move to and from 12 U.S. states: Arizona - California - Colorado - Idaho - Nevada - Montana - New Mexico - Oregon - Texas - Utah - Washington - Wyoming.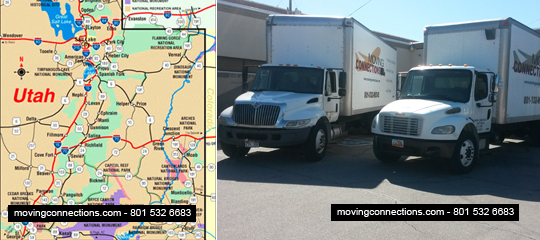 Full Service Utah Statewide Movers
Affordable long-distance moving within Utah. Moving Connections provides professional long distance movers in Utah. Moving Connections delivers superior long distance moving services using licensed moving professionals from Utah. We have years of experience performing successful moves within the state. Moving Connections moves people and business all over the state of Utah.
Professional Moving Help And Truck Rentals