Moving Connections is your professional moving company offering superior moving services and local movers in Syracuse, Utah
Utah Moving and Syracuse Movers
click here for a Map of Syracuse Area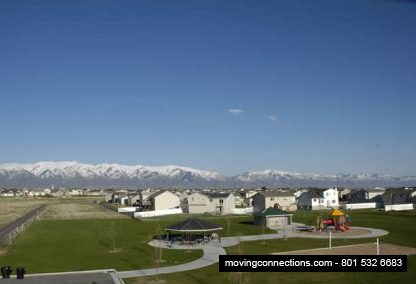 Syracuse UT Movers is who we are, Syracuse Utah Moving is what we do
Moving can be less fun than a root canal or it can be a seamless transition to a new location. It all depends on which moving company you hire.

And if you're looking for a Syracuse moving company that provides professional moving services both locally and throughout the State of Utah with an affordable price, check us out.

We are a local professional moving service with a thirty year proven track record in the moving business. We are consummate professionals who are federally licensed, bonded, and insured. We hire only the best, experienced professionals to produce some of the best moving crews in the Intermountain West.

Moving Connections also has the simplest and most straightforward pricing with no add-ons for things such as fuel surcharges, taxes, blankets, pads, stretch wrap, or equipment fees.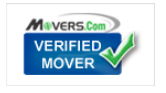 Movers.com has awarded our Syracuse movers with their coveted "Trusted Seal"
Moving Connections parent company has been selected 'Best Of Business' for 2018 by the Small Business Community Association.
Moving to Syracuse Utah: Use these free moving resources

If Moving Connections is moving you to Syracuse it's a perfect time to begin to utilize the many resources and bounties of Syracuse. For example click on the picture to the left to go the Moving Connections 'Get moving help and support in Syracuse Utah' page and discover Syracuse for the first time.
Free And Instant Syracuse Moving Estimates
Syracuse UT movers instant online moving quote is simple, reliable and accurate. We instantly email you an accurate Moving Estimate tailored to your weight and location. Get Your Free Moving Estimate
Labor Only Movers in Syracuse, Utah
The "Labor Only" move offered by our Syracuse Utah Movers is a cost saving option for budget minded customers who don't mind putting some sweat equity into their move.

Although we offer a cost saving "Labor Only" option, the full service residential move remains our most popular service. There are probably several reasons for this but perhaps the main one is the peace of mind that comes with letting the professionals handle all the details of your move.

And since Moving Connections is federally licensed, bonded, and insured, that adds another layer of security.

Our Syracuse UT movers offer a number of moving-related support services, such as home staging, handyman repairs, climate controlled storage, and others.
Residential Movers in Syracuse, Utah
Moving Connections' crew comes and professionally wraps, packs, and loads your items onto the truck. Our Syracuse Utah movers next unload your belongings into your home or apartment.
Full Service Long-Distance Movers in Syracuse, Utah
We are the best Long-Distance Moving Company for moves in Syracuse Utah and the Western United States
To get moving help for your next relocation use our instant Syracuse move quote or call (801) 532-6683 or email Moving Connections
Moving to St George and other Utah destinations
Affordable Long-Distance Small Moves
Movers in Utah cities along the Wasatch Front