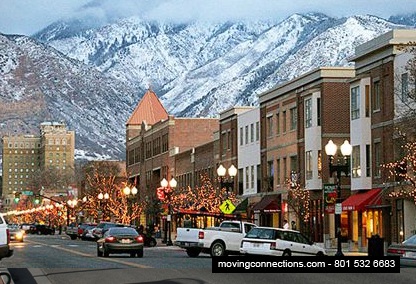 Utah Movers is who we are, Utah Moving is what we do
Our goal is to provide the best moving experience you've ever had from your first phone call with us to the last box placed in your home. Refferals and repeat business is what made Moving Connections the premier Clearfield residential and office moving company.
If you're looking for a Clearfield moving company that provides professional moving services without the outrageous price tag, check out Moving Connections.

Moving Connections is home grown, right here in Northern Utah. We've been in business for more than thirty years and we've learned a thing or two about providing top tier moving service to our clients along the Wasatch Front.

And although we're down to earth and so are our prices, we maintain a high level of professionalism in the moving industry. That's why we are federally licensed, bonded, and insured, with our own Motor Carrier number.

Moving Connections hires only the best. We hire only those moving team members who are experienced in the moving industry, so we maintain top flight professional moving crews.

We also provide a full range of related services, such as home staging and climate controlled storage areas, plus a host of other services.

We also have a very simple and straightforward pricing policy so that there's no sticker shock when you're handed a bill at the end of the move. All Moving Connections charges for is our crew's time plus non-reusable items, meaning boxes and tape. We don't even charge for stretch wrap, even though we use a lot of it. You just pay for time and boxes and tape. And that's fair and honest. Because Moving Connections doesn't have add-ons such as fuel surcharges, taxes, or charges for equipment or tool usage.
Moving Connections, winner of many 'top rated mover' and 'best rated mover' awards since our beginning in 1981.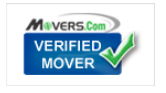 Movers.com has awarded Moving Connections with their coveted "Trusted Seal"
Moving Connections parent company has been selected 'Best Of Business' for 2018 by the Small Business Community Association.
Free Clearfield Moving Estimates
These days there are few moving companies that provide Free Moving Estimates and Moving Connections is one of them. Moving Connections' instant online moving quote is one of the most reliable and accurate. Filling out our quick online moving quote is easy and straight forward. Moving Connections instantly emails you an accurate Moving Estimate. Your moving quote is tailored specifically to your weight and location. And don't be confused about moving quote and moving estimate. Among moving companies moving quote and moving estimate are used almost interchangeably. Get Your Free Moving Estimate
Residential And Office Movers in Clearfield, Utah
Moving Connections is a full service professional moving company. As such, we provide not only the service of packing, loading, driving, and unloading your household goods, but we also provide staging services as well as storage areas for your convenience. We even offer climate controlled storage.

Moving Connections' full service residential moving option is a top notch service because we field the best professional moving crews in the state. They consistently get top ratings for cheerfulness, efficiency, and skill.

Moving Connections is an affordable local mover that is not part of an impersonal national chain. That's what makes us affordable, even though we're federally licensed, bonded, and insured.
Labor Only Movers in Clearfield, Utah
Moving Connections has a Labor Only option in which our moving crew provides the expertise and the muscle, but you provide the truck and driver. Since our primary cost is time for labor (driving, packing, and loading/unloading), you stand to save big money by doing your own driving and unloading.

Our Clearfield Labor Only crew still wraps, packs, and loads your truck to industry standards for a safe journey and efficient use of space, so you don't have to worry about that. But you do have the benefit of shaving off a large amount of the labor and driving costs by hiring your own truck and driving it yourself.
Full Service Long-Distance Movers in Clearfield, Utah
Moving Connections is one of the best Long-Distance Moving Companies for moves in Utah and the Western United States
To get moving help for your next relocation use our instant Clearfield move quote or call (801) 532-6683 or email Moving Connections
Moving to Clearfield Utah: Use these free moving resources

If Moving Connections is moving you to Clearfield it's a perfect time to begin to utilize the many resources and bounties of Clearfield. For example click on the picture to the left to go the Moving Connections 'Get moving help and support in Clearfield Utah' page and discover Clearfield for the first time.
Moving to St George and other Utah destinations
Affordable Long-Distance Small Moves
Movers in Utah cities along the Wasatch Front