Full service long-distance State to State moving in Utah and throughout the Western U.S.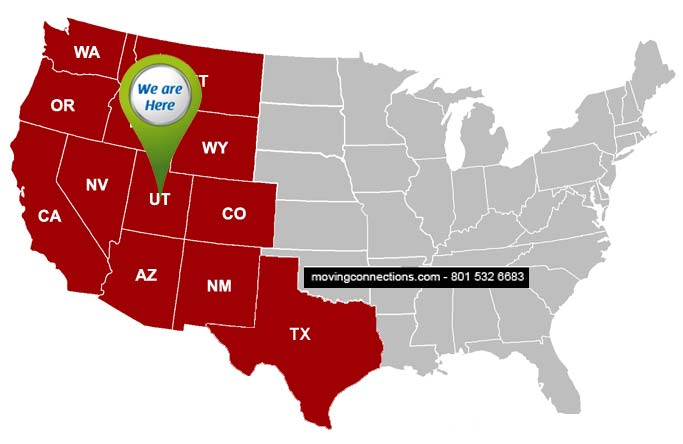 Interstate Moving or long-distance moving is a move that is between states. It's a big decision that presents enough challenges without your moving company being one of them. The Western United States Moving Team here at Moving Connections is dedicated to Western United States Moves and we have over a decade of quality driven service to prove it. Whether you're looking to move from Utah to any of the other 11 states we can accommodate your long-distance move.
FULL SERVICE LONG-DISTANCE MOVERS - Residential & Office Movers
Moving throughout Utah and the Western United States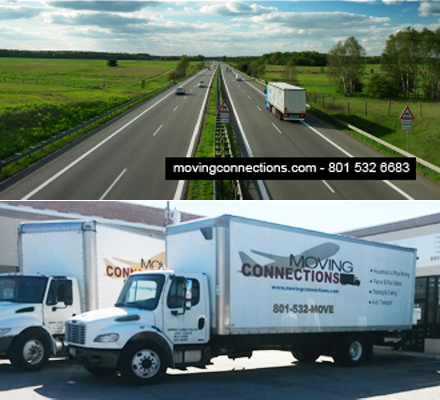 Moving Connections is a moving company you can trust
Long-Distance moving estimates for interstate moves can be made online or over the phone, but for an exact cost one of our team leaders will visit your residence or business to see the items you wish to have moved.
Our Long-Distance moving service is on hand to spare you the turmoil that is so often the case when a family or individual has to move. Here at Moving Connections, we have our own men based in Utah to move you from Utah to every city in the Western United States.


Moving Connections: Long-Distance Moving In The Following 12 States