Small & Do-It-Yourself Moves Anywhere In The United States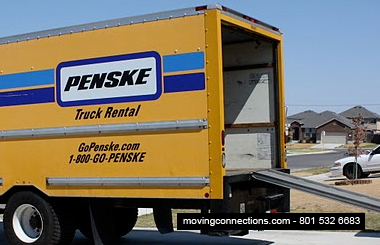 Labor Only Long-Distance Moves
Get our professional movers to help you load or unload. If you're a "do-it-yourselfer" and want to use your own rented truck to move your goods, but want trained and experienced professionals to wrap, pad, and load your truck, we can do what's called a "labor only" move.
Labor only is when you do not need a large moving truck or you already have a moving truck and you just need the man power of professional movers to help assist with the loading and or unloading or both.
With a labor only move, we send two or more men to shrink wrap your furniture and then pad it with quilted blankets (which you can purchase from us) and load it and secure it professionally on your truck. Then we will package your other items and load them on the truck in a professional manner.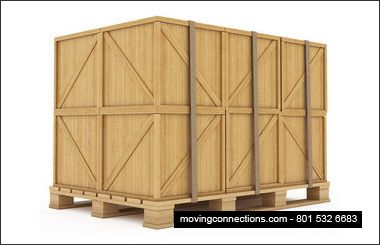 POD & Pallet Shipping For Your Small Long-Distance Moves
As you look around at all the stuff you've accumulated over the years, you may wonder how in the world you can get it all packed in time for your move. Not to worry, our professionals can provide full service moves that begin with helping you get all of your belongings into boxes and on their way to your next home.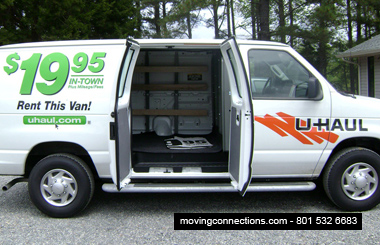 Get A Uhaul Truck Rental From Moving Connections
For your small local moving needs Moving Connections rents Uhaul Cargo Vans and sells Uhaul boxes and supplies to help you move yourself around Salt Lake City and throughout Utah.