Professional Moving Help And Truck Rentals
If you are looking for moving help in Salt Lake City, Moving Connections will provide more than muscle for you, whenever you need it. Call us now without the hassle to get help you need. Whether you're moving out of your apartment or picking up an item in-store, our moving helpers are on it.

Moving Connections is local and statewide moving company based in Salt lake City Utah. Throughout the Wasatch Front we are recognised as house & apartment moving experts. All Moving Connections movers have been background checked and Moving Connections is licensed & insured. We have clear (no-hidden fees) and detailed upfront pricing options. Moving Connections also offers packing services and furniture assembly & disassembly

Easy - You specify the time, and your moving helper will be ready. No more squabbling about the ins and outs of your move.
Affordable - No more surprises - Find out your costs upfront before you book. Call Moving Connections.
Safe - Moving Connections stands behind everything we move both by our commercial liability insurance and in-house da mage liability program.
LABOR ONLY - Residential & Office Movers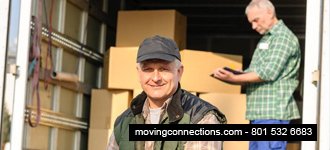 A moving company you can trust
At Moving Connections, we understand the amount of time and planning that goes into any move. We put the same amount of care and energy into a long-distance move as we do any local move. We ensure that all of your belongings are packaged and loaded carefully into whatever kind of vehicle your using to move your items. Our movers are well equipped to just help you move your items in a fast and timely manner.
Rental Trucks: Uhaul, Penske, Budget - Residential Or Office Move - Labor Only
Professional moving companies like Moving Connections do more than Long-Distance Moves. Moving Connections also provides moving labor to help you load and unload your Uhaul Rental Trucks and PODs.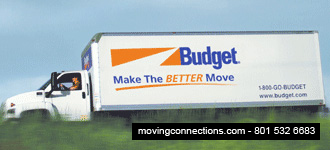 Moving Connections can provide the muscle for those heavy items you just can't get on your own.
Most professional moving companies like Moving Connections do more than just Long-Distance moves. Here at Moving Connections we provide labor only moves to help when your friends and family don't want to help you move. Our Moving helpers provide the extra labor you might need to help you load and unload your U-Haul rented truck or POD.

We make sure to provide the muscle you need for those heavy items you just can't do on your own. Our labor only moving team is professional and polite making for the best labor only moving experience you can imagine. We offer affordable and all-inclusive hourly rates and DO NOT charge any of the extras our competitors like to charge. Give us a call at 801-532-6683 and we will provide a qualified team of movers available for your labor only moving needs.
Get Moving Help To And From Salt Lake City
Long Distance Discount Small Moves