Moving Connections is your professional moving company offering superior moving services and local movers in Taylorsville, Utah
Free Taylorsville Moving Estimates
These days there are few moving companies that provide Free Moving Estimates and Moving Connections is one of them. Moving Connections' instant online moving quote is one of the most reliable and accurate. Filling out our quick online moving quote is easy and straight forward. Moving Connections instantly emails you an accurate Moving Estimate. Your moving quote is tailored specifically to your weight and location. And don't be confused about moving quote and moving estimate. Among moving companies moving quote and moving estimate are used almost interchangeably. Get Your Free Moving Estimate
Residential Moves in Taylorsville, Utah
Although Moving Connections' "Labor Only" option can save a substantial amount of money, our complete service Residential Move remains our most popular option.
Maybe it's because customers find that the peace of mind they enjoy when a professional handles the move is well worth a few extra dollars. After all, tending to the details of a move, plus all the intense physical labor that's involved, can tie your insides in knots and give you back pains for years to come. And those are things that Moving Connections would like to see their customers avoid.
And they are able to avoid those things because Moving Connections' professional moving teams are the best in Utah and they will make your move a smooth transition to your new home.
Labor Only Moves in Taylorsville, Utah
The Moving Connections "Labor Only Move" can cut moving costs significantly by allowing you to a) do much of the packing, b) having you rent the truck that will transport your goods, and c) having you do the driving of the truck to your new home, where you will do the unloading and unpacking.
Since Moving Connections only charges for time plus boxes and tape, you stand to save a lot with this arrangement. If you don't mind driving a rental truck and unloading it, this can be a great cost saving option for you.
And don't worry, Moving Connections will have two or more iron men wrap and professionally load the heavy and large items onto your truck. So you'll have their loading expertise as well as their muscle power to help you with the more difficult items.
Full Service Long-Distance Movers in Taylorsville, Utah
Moving Connections is one of the best Long-Distance Moving Companies for moves in Utah and the Western United States
To get moving help for your next relocation use our instant Taylorsville move quote or call (801) 532-6683 or email Moving Connections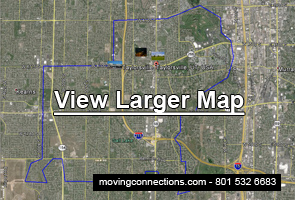 Utah Movers in other Utah Cities
When you're considering a move, would you prefer a professional moving service that is federally licensed, or would you prefer a service that is not covered?
Moving Connections is not only federally licensed, it is also bonded and insured in accordance with federal standards.
When you want someone to move your goods safely and efficiently, would you prefer someone who hires only workers with experience in the moving industry, or would you prefer someone who hires workers with no experience out of temp agencies or even loitering in home improvement store parking lots?
Moving Connections hires only workers with experience in the moving industry for its moving teams.
When you ask for a price quote, do you want someone to give you a quote and then at the end of your move, add 50% to the price with spurious fees, rentals, surcharges and non-existent taxes? Or would you prefer someone who has a straightforward and simple pricing formula, i.e., you pay an hourly rate for driving time and labor time, plus a very reasonable price for boxes and tape, with no extra fees, surcharges, or taxes of any kind added on?
Moving Connections gives you an honest, fair quote and adds no junk fees or phony taxes or anything of any kind to your bill. You pay for driving time and labor time, plus boxes and tape. That's it.
People want and deserve a fair deal and that's what you'll get from Moving Connections.
Please click on a tab below for the type of move that interests you. The Labor Only Move is a cost saving move where customers provide much of the labor and driving themselves. The Residential Move tab describes our full service residential move, and the Corporate Move tab describes our business move services, from micro office moves to large corporate relocations.
Moving Connections, winner of many 'top rated mover' and 'best rated mover' awards since our beginning in 1981.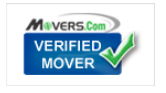 Movers.com has awarded Moving Connections with their coveted "Trusted Seal"
Moving Connections parent company has been selected 'Best Of Business' for 2018 by the Small Business Community Association.
Moving to Taylorsville Utah: Use these free moving resources

If Moving Connections is moving you to Taylorsville it's a perfect time to begin to utilize the many resources and bounties of Taylorsville. For example click on the picture to the left to go the Moving Connections 'Get moving help and support in Taylorsville Utah' page and discover Taylorsville for the first time.
Moving to St George and other Utah destinations
Affordable Long-Distance Small Moves
Movers in Utah cities along the Wasatch Front