Salt Lake City Movers and Moving Company
Moving Connections is a Professional Moving Company located in Salt Lake City, Utah. Moving Connections provides affordable Local Movers for full service moves. Full service moves include a large 26 foot moving truck plus two or more men plus all the blankets, hand trucks, dollies and tools required to safely and quickly complete your move from one location to another. If you are leaving Utah or coming into Utah and have your own truck, e.g. a U-haul or Penske, or a POD or Trailer, Moving Connections will provide the moving labor, i.e. two or more movers to help you successfully load or unload your household or office belongings. Moving Connections is one of Utah's best Moving Companies offering family friendly pricing coupled with a great Utah Work ethic. Moving Connections offers several different moving and packing options designed to fit your budget and work schedule.
Moving Connection's service area includes the entire State of Utah. Most of the moves done by Moving Connections are within 100 miles of Salt Lake City, all along the Wasatch Mountain Range. These moving service areas include Weber and Davis Counties in the north, Salt Lake County in the center and Utah County in the south. For the benefit of those not from Utah, most Utahans refer to Salt Lake County simply as the Salt Lake Valley or even just Salt Lake. In this sense Salt Lake means Moving Connections has movers serving Salt Lake City, American Fork, Utah, Sandy, Park City, Utah, Murray, Holladay, Cottonwood Heights, West Jordan, South Jordan, Riverton, Sugarhouse, Taylorsville, and more.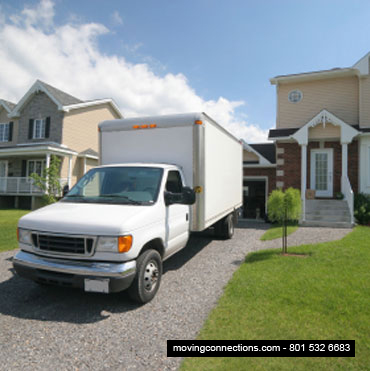 Local Movers
Residential Moves and Office Moves - Moving Connections 801-532-6683 most popular moving service is the $95 per hour full service move. Two of our professional movers drive our 26 foot moving truck loaded with blankets and moving equipment to your origin address. Moving Connections blanket wraps your furniture and then loads it and your boxes onto our moving truck. At your destination we unload into the rooms and areas designated by you.
Read more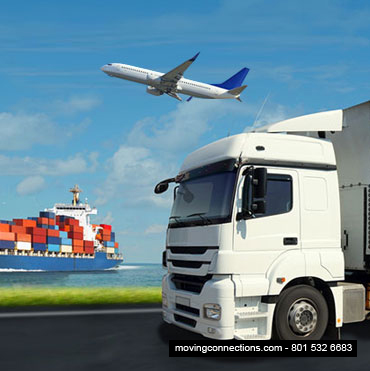 State To State Moves
We at Moving Connections have a mission to provide the highest quality and most cost-effective interstate moving services that meet your moving requirements. Moving Connections will assist you with all your long distance moving needs. Moving Connections takes the time to help you decide which moving services best suit your budget, time and money.
Read more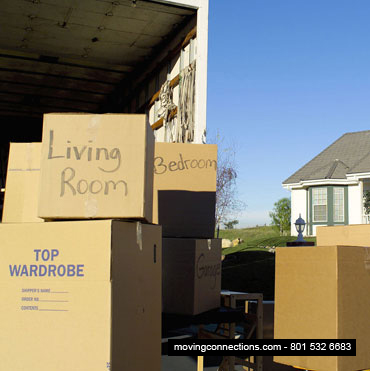 Packaging Supplies
From boxes, bubble wrap, packaging tape and wardrobe boxes, Moving Connections is a one-stop shop for all your storing and moving needs.
Read more
Moving Help, Tips And Services - Moving Connections 801-532-6683
How To Move A Home - Video