Your professional moving company offering superior moving services and local movers in Alpine, Utah
Professional Alpine Moving Company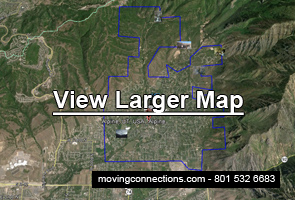 Alpine Utah Movers
Local Movers in Alpine, Utah. Moving Connections is your premier moving service for local moves in Alpine. We have been moving Alpine Utah families and corporate offices in Utah County for three decades. Our Alpine moving crews are full-time moving professionals who know how to get the job done and get it done right. That's why we offer a seamless door-to-door relocation service for your Alpine move.
So whether you're planning an office move or a household move to a new location, Alpine Utah movers stands ready to assist you every step of the way.
Alpine UT Movers Instant Moving Estimates Online
Filling out your quick online Alpine moving quote is easy and straight forward. Get Your Free Moving Estimate
Moving to Alpine Utah: Use these free moving resources

If we are moving you to Alpine it's a perfect time to begin to utilize the many resources and bounties of Alpine. For example click on the picture to the left to go to 'Get moving help and support in Alpine Utah' page and discover Alpine for the first time.
Labor Only Movers in Alpine Utah
For best labor only movers with hourly moving help in Alpine
With this Alpine moving service, our professional moving crew loads a truck that you have rented from a vehicle rental business.
To get moving help for your next relocation use our instant Alpine move quote or call (801) 532-6683 or email Moving Connections
Moving to St George and other Utah destinations
Affordable Long-Distance Small Moves
Movers in Utah cities along the Wasatch Front