Moving Connections is a professional moving company offering movers, moving services and moving help in Farmington, Utah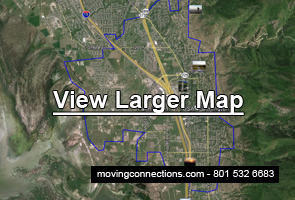 Utah Movers Near Me
If you're considering a move, be it a business move or a residential move, then check out what we have to offer at Moving Connections.
Moving Connections is a full service professional moving company based in Northern Utah. We are federally licensed, bonded, and insured. We provide a wide range of services, including labor only service, staging services, handyman services, and storage services with both climate controlled as well as non-climate controlled storage areas.
Moving Connections, winner of many 'top rated mover' and 'best rated mover' awards since our beginning in 1981.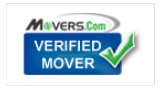 Movers.com has awarded Moving Connections with their coveted "Trusted Seal"
Moving Connections parent company has been selected 'Best Of Business' for 2018 by the Small Business Community Association.
Farmington Resources And Destinations

If Moving Connections is moving you to Farmington it's a perfect time to begin to utilize the many resources and bounties of Farmington. For example click on the picture to the left to go the Moving Connections 'Support - Advice - Assistance' page and discover Farmington for the first time. Once you are on the 'Support - Advice - Assistance' page go ahead and open the .pdf link found there and tape the list of emergency and useful phone numbers on your refrigerator. Moving Connections has gone to great pains to find those links and connections to integrate you quickly into Farmington life.
Get Free Moving Estimates Online
These days there are few moving companies that provide Free Moving Estimatess and Moving Connections is one of them. Whether they are accurate or not, we don't know, but one thing is for sure - from all the options out there, Moving Connections' instant online moving quote is one of the most reliable and accurate. Filling out our quick online moving quote is easy and straight forward. Moving Connections instantely emails you an accurate Moving Estimate. Your moving quote is tailored specifically to your weight and location. And don't be confused about moving quote and moving estimate. Among moving companies moving quote and moving estimate are used almost interchangeably. Get Your Free Moving Estimate
Residential Moves in the Farmington, Utah Area
When you hire the services of a moving company, you want to know that they're professionals with experience in the moving business. That's why we at Moving Connections have the highest standards for our hiring policies: we won't take anyone who hasn't had experience in the moving business.
Moving Connections also is a federally licensed moving company, bonded, insured, and with its own federal Motor Carrier Number.
Moving Connections also provides support services, such as home staging, handyman services, and storage rental. In addition, we provide crating services and shipping services for fragile or special items that you might want shipped separately through one of the major "small package" shipping companies, or palletized shipments via our 2-day air express contractor at very reasonable rates.
Labor Only Moves in Farmington, Utah
Facing some hard economic times? Need a moving service that is professional, yet sensitive to your budget?
Welcome to Moving Connections' "Labor Only Move".
With the "Labor Only Move", you provide your own truck (usually a rental) and driver (usually you or a relative) which saves you lots of money.
Moving Connections still provides the highly skilled moving crew who will pack, wrap, and load your belongings on your truck according to the highest industry standards. Then you drive your truck to your new location, where you can unload it yourself.
This reduces your costs by a huge amount since we at Moving Connections charge by the hour, and that includes driving time. So the more you do, the more you save. Just think of it as "sweat equity" as applied to the moving business.
Full Service Long Distance Movers in Farmington, Utah
Moving Connections is one of the best Long Distance Moving Companies for moves in Utah and the Western United States
To get moving help for your next Farmington move call 801. 532. 6683 or email Moving Connections at support@movingconnections.com
Affordable Long Distance Small Moves
Long Distance Moving Throughout The Western United States