Salt Lake City Long-Distance Movers from Salt Lake City to anywhere in Utah
Moving to popular destinations in Utah
Trust the moving professionals at Moving Connections for your next long-distance relocation. Call (801) 532 - 6683 for immediate moving help.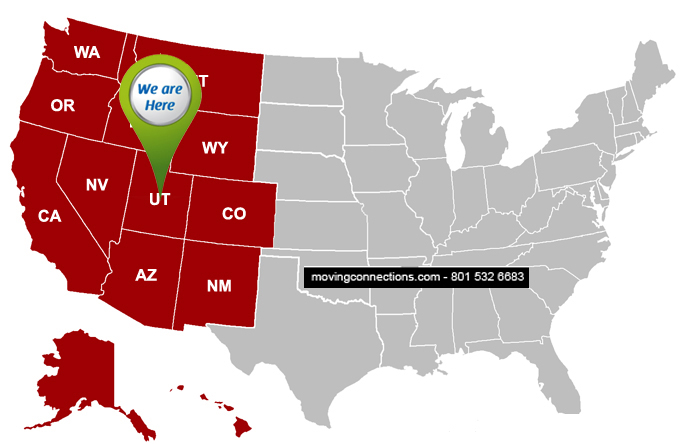 Turn to Moving Connections' Salt Lake City long-distance movers when you need help relocating to anywhere in Utah. Moving within Utah is exciting, but you need a moving company to help you get all your things to or from Salt Lake City. The best place to start is an instant moving quote for Utah. Moving Connections is a great option! We provide premium full service long-distance moving services to anywhere in Utah. We are top rated Utah mover. Get your 100% instant and free no-obligation Utah moving estimate. We are Utah's trusted and affordable moving company.
Full service moving within Utah
Call Moving Connections at (801) 532-6683 for your free Utah moving guide. Find details about your upcoming relocation from Salt Lake City to St George, Moab or Cedar City. Let Moving Connections be your relocation expert and resource for moving information.
Benefits, cost and how to make your move a success. Discover hints and tips to help you make your move to anywhere in Utah as smooth as possible.
Moving Connections does full service moving to the following states:

Moving between Utah and Arizona, Moving between Utah and California, Moving between Utah and Nevada, Moving between Utah and Colorado, Moving between Utah and Idaho, Moving between Utah and Montana, Moving between Utah and New Mexico, Moving between Utah and Oregon, Moving between Utah and Texas, Moving between Utah and Utah, Moving between Utah and Washington, Moving between Utah and Wyoming
Long-Distance Moving Throughout The Western United States
Do-It-Yourself Long-Distance Moves Anywhere In The United States
Affordable Long-Distance Small Moves