Moving Connections is your professional moving company offering superior moving services and local movers in American Fork, Utah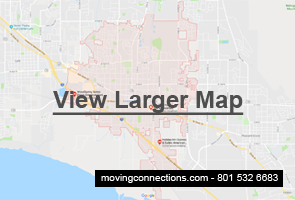 American Fork Movers in Utah
American Fork Local Movers
So your situation is that you're moving your home or your business to or from American Fork. And you need a professional moving service to transport your goods to your new location. And they need to be experienced, reliable, efficient, excellent, and affordable. And they also need to be insured, bonded, and federally licensed. And it would also be good if they were a local moving company, and not part of a sprawling national franchise. Someone with Utah values and traditions. Someone with their roots in this great state.
There is a professional moving company that has all of those qualifications and many more: Moving Connections.
With more than thirty years of moving Utah households and businesses, Moving Connections has emerged as a top notch moving service. And whether you're moving a very modest amount of household items, or you're involved in a total corporate American Fork relocation, Moving Connections has personnel experienced in all aspects of these types of transitions. And we have the equipment and skills to perform your American Fork transition quickly, efficiently, and safely.
Moving Connections, winner of many 'top rated mover' and 'best rated mover' awards since our beginning in 1981.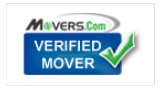 Movers.com has awarded Moving Connections with their coveted "Trusted Seal"
Moving Connections parent company has been selected 'Best Of Business' for 2018 by the Small Business Community Association.
Moving to American Fork Utah: Use these free moving resources

If Moving Connections is moving you to American Fork it's a perfect time to begin to utilize the many resources and bounties of American Fork. For example click on the picture to the left to go the Moving Connections 'Get moving help and support in American Fork Utah' page and discover American Fork for the first time.
Free American Fork Moving Estimates
These days there are few moving companies that provide Free Moving Estimates and Moving Connections is one of them. Moving Connections' instant online moving quote is one of the most reliable and accurate. Filling out our quick online moving quote is easy and straight forward. Moving Connections instantly emails you an accurate Moving Estimate. Your moving quote is tailored specifically to your weight and location. And don't be confused about moving quote and moving estimate. Among moving companies moving quote and moving estimate are used almost interchangeably. Get Your Free Moving Estimate
Residential Movers in American Fork
If you're looking for a local residential mover for your American Fork move, then give Moving Connections a call. One of our cheerful representatives will be happy to give you a move quote or answer any technical questions you might have. After all, moving can be a headache, but that's why our full service moves are the most popular service we offer. It takes the strain – both physical and mental – off of you at this trying time.
And if you're looking for a American Fork moving company that provides professional moving services both locally and throughout the State of Utah with an affordable price, check us out.
Of course, if you feel confident in your packing abilities, you can do much of the packing yourself and a Moving Connections professional moving crew will pack and load the larger and more fragile items. This will save you money because it will reduce the labor time of our American Fork moving crew members.
Also, if you want to save the most money, you can schedule an American Fork "Labor Only" move. This means that you would provide your own truck and driver, and our professional moving crew would just pack and load your vehicle, and you would drive it to your new location and unload it there yourself.
Labor Only Movers in American Fork
Sometimes people want to save all the money they can, and a "labor only" move can give you some advantages that way.
When you schedule a "labor only" move, you provide the truck and driver, and our men simply pack your goods and load them onto the truck. The rest is up to you. Since Moving Connections charges only for labor and driving time, plus packaging materials – no taxes or surcharges of any kind – this can save you some money. And because Moving Connections hires only experienced moving crews, you know you're getting a top tier service when it comes to expertise and efficiency when you hire our personnel.
Of course, if you still want the peace of mind that comes with a full service move, you can do that with Moving Connections, too, because that is by far our most popular service. Or if you just want to package some of the less fragile and lighter items and save some money that way, you're welcome to do that also. And since Moving Connections carries a full line of boxes, tape, stretch wrap, etc., at very competitive prices, we can provide those packing materials, too.
Full Service Long-Distance Movers in American Fork, Utah
Moving Connections is one of the best Long-Distance Moving Companies for moves in Utah and the Western United States
To get moving help for your next relocation use our instant American Fork move quote or call (801) 532-6683 or email Moving Connections
Moving to St George and other Utah destinations
Affordable Long-Distance Small Moves
Movers in Utah cities along the Wasatch Front