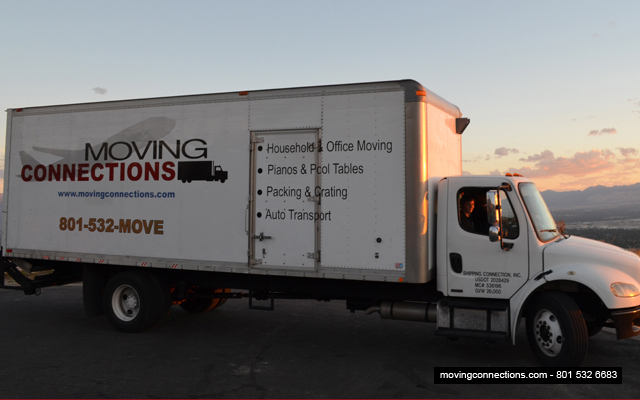 Local Movers in Sandy, Utah
Moving Connections is your local Sandy mover that can handle whatever moving needs you have. We not only handle residential moves, but we also do so-called "labor only moving help" moves and corporate relocations.
Moving Connections even offers setup and takedown services for exhibits and display booths, as well as transport and assembly services for those requiring a professional hand in putting up backyard trampolines, playhouses, furniture, and things of that nature. When you consider that Moving Connections has been rated one of the best moving companies in Utah many times over the years you realize what a great moving deal this is.
Moving Connections is committed to providing the highest professional moving service available while maintaining competitive and straightforward pricing. So if you're contemplating a Sandy move and would like a quick, free Sandy move price quote, please give us a call or you can send us an email and we will get back to you.
Either way, you owe it to yourself to check out Moving Connections before you make a final decision on your Sandy move. Moving Connections is one of the top moving companies in Utah.
If you're considering aSandy, Utah residential move or corporate relocation, then give Moving Connections a call, or contact us by email:support@movingconnections.com to get an Get A Moving Quote or to discuss any questions you might have about your American Fork, Utah transition. In fact here is where you get an instant free estimate either by phone or desktop.
Get A Moving Quotes Online
These days there are few moving companies that provide Get A Moving Quotes and Moving Connections is one of them. Whether they are accurate or not, we don't know, but one thing is for sure - from all the options out there, Moving Connections' instant online moving quote is one of the most reliable and accurate. Filling out our quick online moving quote is easy and straight forward. Moving Connections instantely emails you an accurate Moving Estimate. Your moving quote is tailored specifically to your weight and location. And don't be confused about moving quote and moving estimate. Among moving companies moving quote and moving estimate are used almost interchangeably. Get Your Free Moving Estimate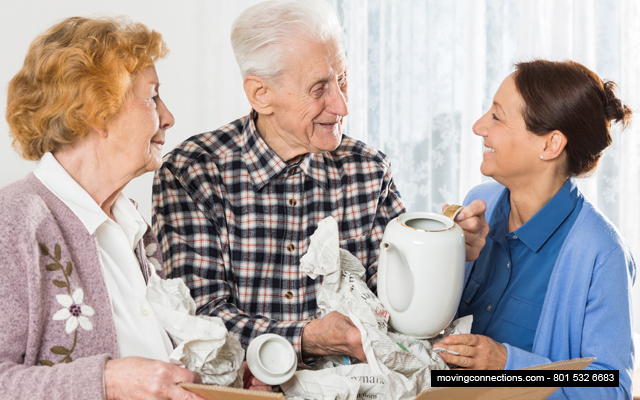 Apartment and Household Moving in Sandy, Utah
We give you full service moving in Sandy, which can include carrying, padding, loading and unloading all of your household items for you. Our goal is to offer you quality moving in Sandy at rates that compare with low priced rental truck moving companies, so turn to our company for moving services in Sandy you can count on! We also provide our customers in Sandy with many storage options.
Senior Moving in Sandy, Utah
We are committed to helping our seniors relocate in Sandy and to make the process of moving for them an easy one. If you are in Sandy and moving to another home, a retirement community, independent senior living, assisted living, a long-term care community, or simply transfering within your existing community, we can assist you to make your move in Sandy as smooth as possible by minimizing the emotional or physical stress for you or your family. We know how to complete senior moves in Sandy safely, efficiently and cost-effectively.
Moving Connections Can Provide Storage For Sandy Moves
Save time, save money, and have peace of mind while moving in Sandy! We also provide our customers in Sandy with many storage options to cater directly to their specific needs. Storage-in-transit is available for your belongins for up to 2 weeks. After 2 weeks, your belongins are transferred to permanent storage.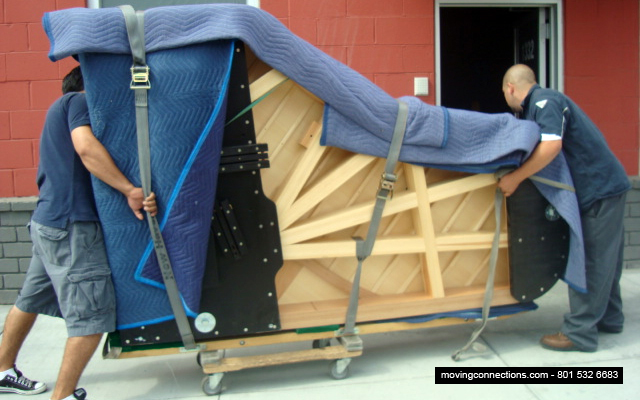 Antiques / Fine Art Moving in Sandy, Utah
Moving Connections are experienced in packing artwork and antiques and we can handle your move in Sandy with special crates so each piece is protected against damage throughout the move. We offer our services to museums, galleries, auction houses and private collectors in Sandy.
Upright, Baby Grand and Grand Pianos Moves
Moving Connections understands if your piano is damaged while it is being moved, you may have to spend a lot of money to repair or replace it. That's why you need movers in Sandy who know how to move it safely & efficiently. An experienced two-man team of our professionals in Sandy will pick up and deliver your piano in an enclosed moving truck, while securing internal parts by wraping it in pads and moving blankets in order to prevent any damage.
To get moving help for your next Sandy move call 801. 532. 6683 or email Moving Connections at support@movingconnections.com