Moving Connections is a professional moving company offering movers, moving services and moving help in Sugarhouse, Utah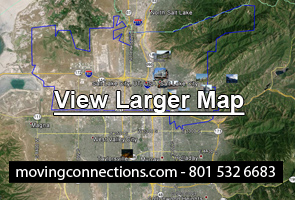 Utah Movers Near Me
Moving Connections is your local professional moving company serving the Wasatch Front. Although the majority of our business focuses on residential moves, we also have a lot of experience in business moves, including everything from office moves within the same building to intercity major corporate relocations. Moving Connections also offers budget-minded customer pack moves for families and individuals looking to stretch their dollars.
The reason that Moving Connections can offer such a broad range of services is that we hire only experienced professional movers. And Moving Connections is federally licensed, bonded, and insured. So we bring a level of service that is unexcelled along the Wasatch Front.
In addition, Moving Connections carries a broad range of moving supplies, from hundreds of different sized boxes and special purpose boxes, to packaging tape, stretch wrap, bubble wrap, loose fill, cargo straps, and dozens of other products for those with a "do-it-yourself" frame of mind.
Moving Connections, winner of many 'top rated mover' and 'best rated mover' awards since our beginning in 1981.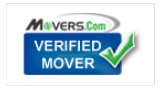 Movers.com has awarded Moving Connections with their coveted "Trusted Seal"
Moving Connections parent company has been selected 'Best Of Business' for 2018 by the Small Business Community Association.
Sugarhouse Resources And Destinations

If Moving Connections is moving you to Sugarhouse it's a perfect time to begin to utilize the many resources and bounties of Sugarhouse. For example click on the picture to the left to go the Moving Connections 'Support - Advice - Assistance' page and discover Sugarhouse for the first time. Once you are on the 'Support - Advice - Assistance' page go ahead and open the .pdf link found there and tape the list of emergency and useful phone numbers on your refrigerator. Moving Connections has gone to great pains to find those links and connections to integrate you quickly into Sugarhouse life.
Get Free Moving Estimates Online
These days there are few moving companies that provide Free Moving Estimatess and Moving Connections is one of them. Whether they are accurate or not, we don't know, but one thing is for sure - from all the options out there, Moving Connections' instant online moving quote is one of the most reliable and accurate. Filling out our quick online moving quote is easy and straight forward. Moving Connections instantely emails you an accurate Moving Estimate. Your moving quote is tailored specifically to your weight and location. And don't be confused about moving quote and moving estimate. Among moving companies moving quote and moving estimate are used almost interchangeably. Get Your Free Moving Estimate
Residential Movers in Sugarhouse, Utah
The stress of moving is rivaled by little else in life. One can feel emotionally uprooted while at the same time being assailed by countless practical items, all of them demanding one's attention "right now".
Allow Moving Connections to take the burden off your shoulders and relax with our Sugarhouse full service residential move, our most popular service.
With a full service move, two men will show up at your residence in a clean Moving Connections truck loaded with stretch wrap, professional grade moving blankets, dollies, piano boards, loads of boxes and tape, plus whatever else is necessary for your Sugarhouse move.
They will then stretch wrap and blanket your furniture and larger items and load them onto the moving truck, securing them with cargo straps to the rails of the interior wall of the truck. This keeps them from shifting and damaging themselves or other items in the cargo bay of the vehicle.
After that, the Moving Connections moving crew will pack the smaller household items such as dishes, books, lamps, and other smaller items. They will then load these items onto the truck according to industry standards to insure that they arrive at their destination safely.
Though putting your valued belongings in the care of someone else might seem a bit daunting to you, you can be at ease when you hire Moving Connections. First, we hire only professional movers with experience in the moving business. In addition, our moving crews are drug tested for your safety. And for your insurance safety, Moving Connections is federally licensed, bonded, and insured, with a Motor Carrier Number (MCN).
So if you're planning a Sugarhouse residential relocation, please make a call to Moving Connections to speak with one of our customer assistants. They will answer any questions you might have about our service, plus they can give you a quick moving price quote for your Sugarhouse move.
And if you're planning a Sugarhouse corporate move, Moving Connections is experienced with these, too. Whether you're just moving your office down the hall or you need a complete corporate relocation to another city, Moving Connections has the experience and professional moving crews to make your move quick and worry-free.
Labor Only Movers in Sugarhouse, Utah
Sometimes people like to do things themselves in an effort to save money or just to see that things are done their way. We here at Moving Connections strive to be flexible in offering various types of service to fit the needs of our customers. That's why we have a labor only move option, sometimes called the "labor only moving help" service.
With a "labor only" move, you can pack most of your items yourself, plus you rent a truck and drive it yourself to your new destination. The Moving Connections professional moving crew simply wraps the furniture and other large items and loads them on the truck for you. They also load the items that you pack. This can reduce labor time considerably for your Sugarhouse move, and so it reduces your bill proportionately. But you should know how to pack things so they won't be damaged during transit in the cargo compartment of a moving truck.
Full Service Long Distance Movers in Sugarhouse, Utah
Moving Connections is one of the best Long Distance Moving Companies for moves in Utah and the Western United States
To get moving help for your next Sugarhouse move call 801. 532. 6683 or email Moving Connections at support@movingconnections.com
Affordable Long Distance Small Moves
Long Distance Moving Throughout The Western United States