Moving Services
Moving Connections provides the following services: Local Moving Services, Long Distance Moving Services, Packaging Supplies and Specialty Moves including Gun Safe Moves, Pool Table Moves, Piano Moves, etc.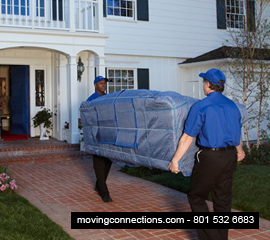 Local Movers
Our pricing is $95/hour* for 2 professional movers, a full-sized moving truck, moving blankets, dollies, tools, & stretch wrap.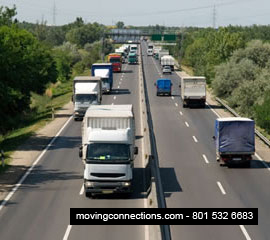 Long Distance Movers
If you are moving out of state, but are renting your own truck (like a U-Haul truck), we can assist you in packing it, so that the load will not shift during the trip.
Services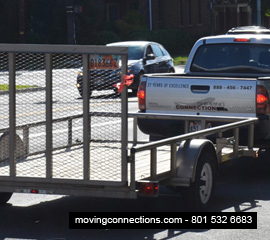 Delivery And Staging Services
Staging a home or condo to sell or rent is more than removing excess (i.e. clutter) furniture to make your abode look and feel more spacious.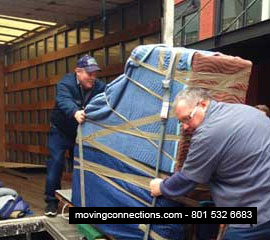 Moving Oversized Items
Major pieces that are very heavy or risky to move come with an extra cost because of the extra labor required to move them safely to your new home.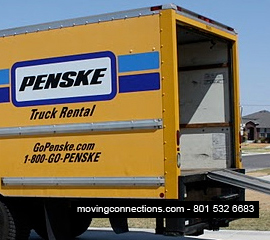 Small & Nationwide Do-It-Yourself Moving
Moving Connections can provide the expertise to safely protect and load your valuable possessions and the muscle for those heavy items you just can't get on your own.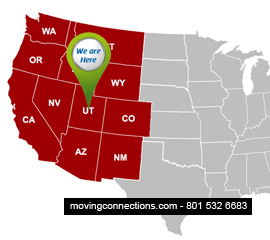 Utah Moving Services
We at Moving Connections have a mission to provide the highest quality and most cost-effective residential, commercial and labor only moving services that meet your moving requirements.