Local Movers in Riverton, Utah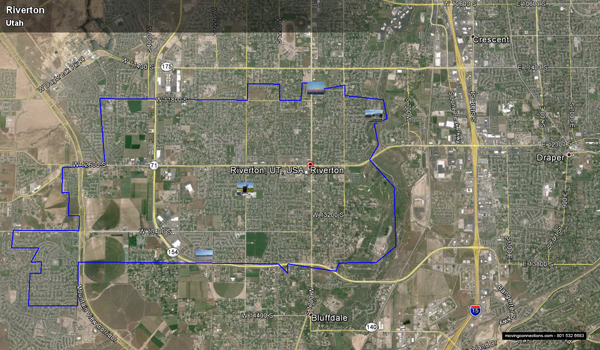 Use this map of Salt Lake City, Utah to find out if Moving Connections moves Offices and Households in your area.
To get moving help for your next Riverton move call 801. 532. 6683 or email Moving Connections at support@movingconnections.com
Although Moving Connections is located about 20 miles north of Riverton, we like to think of ourselves as your Riverton City Local Movers. That' s because although we are federally licensed and have a US DOT Motor Carrier Number, most of our moves are in-state moves concentrated along the Wasatch Front. And that's the way we like it. The out-of-state moves to places such as California or Oklahoma are nice for giving some variety to our movers, but it's even nicer to complete a move in the same day and get back to one's family.
Moving Connections has its roots deeply planted in native Utah soil, having operated out of Salt Lake City for three decades. And not only are we a moving company, but we also offer related services and even one diverse service (Web Weavers, our website creation team).
If you are ever up in our neck of the woods in downtown Salt Lake, drop in on us. We're at the southeast corner of 300 South and 400 East, just behind the Greek Souvlaki in the Shipping Connection Plaza. It's a mini strip mall where our operations offices and retail shipping store are located.
First is our Shipping Connection store with a 400 East entrance and a north entrance right in the parking lot next to the "obelisk" with our name on it. You can park anywhere in that lot or on the street (but the street parking is limited to two hours by the city).
Inside you'll find many dozens of different box samples, as well as large rolls of various kinds of bubble wrap and different size bags of packing peanuts. Of course, there are rolls of tape and tape dispensers, and a selection of padded envelopes.
Probably the main attraction is our FedEx and UPS shipping service, also located in the same store. In addition, we provide mailing services to post office box addresses. Of course, we also have moving supplies, everything from mattress bags to cargo ratchet straps. You can check out our website at shippingconnections.com. And Paul, our manager, will be happy to assist you with all your shipping needs if you do happen to come by.
Carnections, our car shipping company is located two doors down. We are a federally licensed broker, so we ship cars all over the country. You can look us up online at carnections.com, and you can even book your car move on that site if you choose to.
Moving Connections is located just beyond our car shipping office. It's stuffed with moving boxes and supplies, plus appliance dollies, quilted moving blankets, four-wheeled furniture dollies, the occasional piano board, and other various items associated with the moving business. This is where moves start and end, with our crews gathering in the mornings to make final preparations for the move, then returning there in the evenings after the move is completed.
We hope to see you soon.