FULL SERVICE - Residential & Office Movers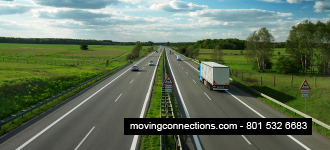 Moving Connections is a moving company you can trust
The U.S. Department of Transportation regulates interstate moves and a moving company must have a Motor Carrier Number issued by D.O.T, which requires that company to be federally licensed, bonded, and insured in accordance with federal regulations.
Moving Connections meets all these requirements and is federally licensed, bonded, and insured. Click here to see our Motor Carrier Number.
Unfortunately, binding estimates for an interstate move can only be made on site, so we would need to have one of our team leaders visit your residence or business to make that estimate after viewing the items you wish to have moved.
Please call us so that Moving Connections can make an appointment with you in order to make an estimate for your move. If you're on a mobile device, then just click here to be connected with one of our representatives who will be glad to assist you with this.
Quote Now
Small Moves - POD & Pallet Shipping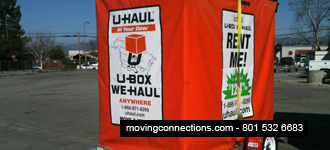 Moving Connections is a full service moving company
One of the ancillary services that Moving Connections provides is wrapping, packing, and loading of items onto a POD or pallet. We can also provide 2-3 day air express shipping for palletized items (we palletize) at very reasonable rates. To find out more about these services, please call us.
Quote Now
Rental Trucks: Uhaul, Penske, Budget - Labor Only Movers
When you're using moving truck rentals Moving Connections can provide Moving Labor and other moving services to make your move both economical and professional.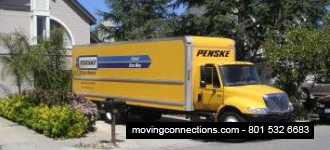 Moving Connections can provide the expertise to safely protect and load your valuable possessions and the muscle for those heavy items you just can't get on your own.
Our cheerful labor only moving crews are the best in the business. They will load your rental trucks according to the highest professional standards, making certain that your valued possessions are securely and safely stowed. This service is particularly suited to budget minded do-it-yourselfers. So give us a call if you're a DIYer and you'd like to save some money on your move.
Quote Now