Best Rated Long-Distance Movers To And From Utah And New Mexico
Long distance Santa Fe movers. Let us be your Santa Fe, Albuquerque, Roswell moving specialist. Salt Lake City movers at Moving Connections will help you plan, pack, move and unpack your Santa Fe long distance move.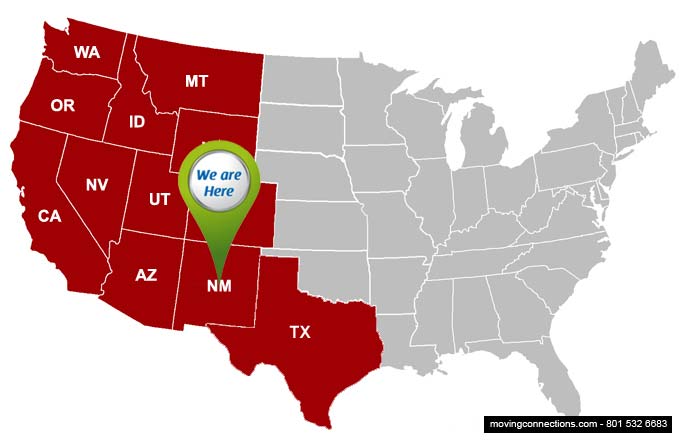 Moving Connections is one of the Top Rated Long-Distance Moving Companies in the Western United States. Moving Connections is a licensed Utah Moving Company located in Salt Lake City, Utah.

For example, Salt Lake City to Santa Fe, New Mexico is a 500 mile common Long Distance Move for Moving Connections. We drive one day and on the 3rd day we are unloading at your Santa Fe New Mexico home with beds set up and your read for good night sleep!

Moving Connections offers the best pricing on moves between Utah and New Mexico. To get your free Utah to New Mexico moving quote emailed to you follow this instant moving quote link
Move From Idaho To Utah or From Utah To Idaho
If you're thinking of moving to or from Salt Lake City or anywhere elese in Utah this year, now is the time to call Moving Connections Long-Distance help line at (801) 532-6683 or click the moving estimate button below.
Long-Distance Moving Throughout The Western United States
Do-It-Yourself Long-Distance Moves Anywhere In The United States
Affordable Long-Distance Small Moves