Move Pricing And Timing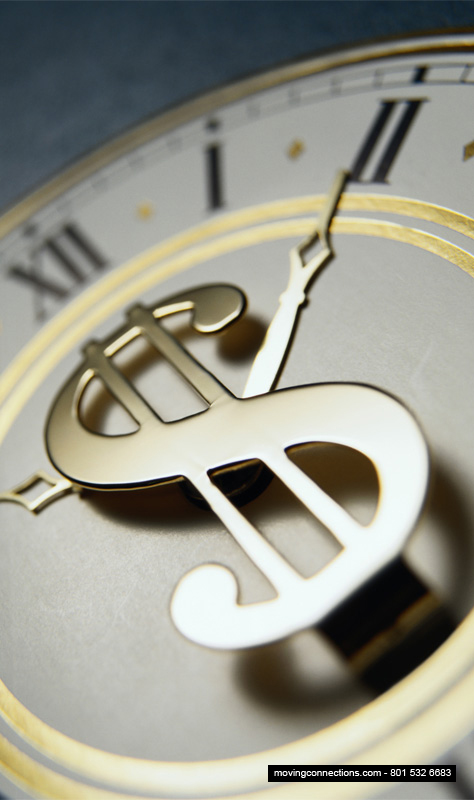 We'd love to help you
Pricing
We charge $95/hour* for two men a full size 26 foot moving truck, blankets, tools, equipment, stretch wrap etc. are all included.
Or 3 men at $130/hr* if you have baby grand piano, safe, large furniture or if you would like to finish your job more quickly.
Once we get your contact information our system automatically posts you on our electronic calendar preventing anyone else from booking that day.
We have no travel surcharges and no taxes, in fact we have no additional chrges at all.
* 4 hour min. charge
FULL SERVICE
Our pricing is $95/hour* for 2 professional movers, a full-sized moving truck, moving blankets, dollies, tools, & stretch wrap.
* 4 hour min. charge
LABOR ONLY
Our pricing is $80/hour* for 2 professional movers and dollies.
* 4 hour min. charge
SUNDAY RATE
is $138 per hour for 2 men and a 26 foot moving truck to cover the double time wage we pay the men for Sunday work.
Logistics & Timing
We run 3 moving crews which start from our 412 E 300 S, SLC store. Morning jobs start about 7:45 AM. Your time starts when we leave our office and ends when we unload the last piece off the truck. Said another way you pay to get us to you and we pay to get ourselves home. This works because we gave you 30 minutes of free return travel. (So at greater distances from us there will be additional billed travel time over 30 minutes) As soon as they finish their morning jobs they are available for afternoon jobs. Afternoon jobs usually start around 1 or 2 PM, but there is no exact start time. But you never need to wait around. The men will call you as they are finishing up their morning jobs giving you at least a 30 minute advance notice. If you want to go to lunch or something simply call the office at lunch time and we will call out to the morning crew to see how big their jobs are and how long before they're finished.
We take booking very seriously. Probably because we get at least 1 or 2 calls a week from customers saying their booked moving company never showed up. This doesn't happen to us because we open a booking screen and take your name, phone number, origin and destination addresses, email for a booking confirmation and credit card for a deposit. You are then automatically placed on our calendar. Once there on our calendar on a specific day our system turns away any other customer that wants your day. Because our system won't book other customers on your booked day, you will lose your deposit if you don't give us at least 48 hours notice of a changed date or cancellation.
We are a Professional and Licensed Moving Company
Call us at 801-532-6683 to book your move by phone.
Or online at movingconnections.com
Thanks,

MovingConnections.com

412 East 300 South

SLC, Utah 84111

801-532-MOVE