Full service long-distance State to State moving in Utah and throughout the Western U.S.
COVID - 19: What we are doing to keep your family and our movers safe:
1. Moving Connections sanitizes our trucks and our equipment daily as best as we can.
2. We ask you to participate in social distancing (6 feet away from our movers) and to sanitize your homes and apartments etc BEFORE our men before arrive at your home.
3. Moving Connections asks you NOT to sign our bill of lading. Before our men leaves your home, the crew lead will let you know the amount to charge the credit card.
4. Moving Connections asks you to let our office know as soon as possible if someone in your home has a fever as to not spread anything to our movers. We are taking this VERY seriously so our men do not spread the virus to their co-workers, families or to other customers. If our movers don't feel safe working for a customer who has a fever, they have been instructed to leave the jobsite immediately.
5. Moving Connections asks our employees to stay home if they have a fever.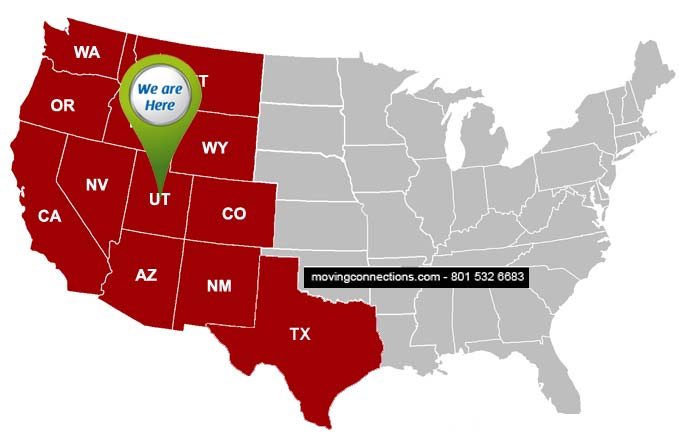 Interstate Moving or long-distance moving is a move that is between states. It's a big decision that presents enough challenges without your moving company being one of them. The Western United States Moving Team here at Moving Connections is dedicated to Western United States Moves and we have over a decade of quality driven service to prove it. Whether your looking to move from Utah to any of the other 11 states we can accommodate a long-distance move.
FULL SERVICE LONG-DISTANCE MOVERS - Residential & Office Movers
Moving throughout Utah and the Western United States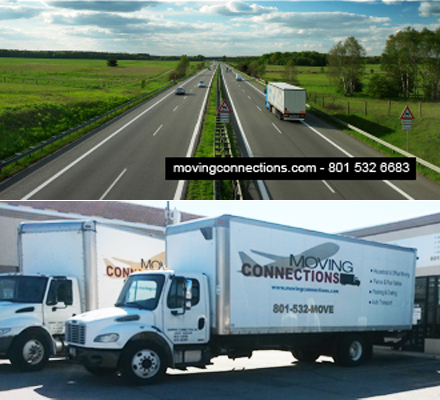 Moving Connections is a moving company you can trust
Long-Distance moving estimates for an interstate move can only be made on site, so we would need to have one of our team leaders visit your residence or business to make that estimate after viewing the items you wish to have moved.
Please call us so that Moving Connections can make an appointment with you in order to make an estimate for your move.
If you want to prevent a "Panic Mode Alpha" experience on your moving day, then call us at Moving Connections.

Our Long-Distance moving service is on hand to spare you the turmoil that is so often the case when a family or individual has to move. Here at Moving Connections, we have our own men based in Utah to move you from Utah to every city in the Western United States.


Moving Connections: Long-Distance Moving In The Following 12 States